In the Beginning
KEYFAX NewMedia was founded in 1993 in the UK to promote and distribute founder Julian Colbeck's original concept of MIDI Samples–looped MIDI recordings of real players for the burgeoning MIDI / sequencer market, under the brand name Twiddly.Bits.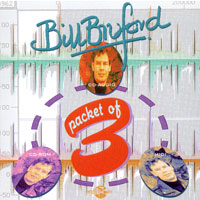 The company's core message was 'Technology without the Tears,' a desire to make cool things more comprehensible, easier to use and more fun for then-emerging new breed of electronic musician. Though the media has twisted and turned through the years this message still threads through everything the company does and has achieved over the past 23 years.
Prior to founding the company CEO Julian Colbeck had worked as a professional keyboard player (Yes/ABWH, Genesis guitarist Steve Hackett, John Miles, Charlie, Alan Parsons and many more) and then keyboard pundit, writing for all the leading MI and ProAudio publications including Sound On Sound, Keyboard, Electronic Musician and Sound Engineer & Producer. In 1986 Julian wrote his first book, Keyfax: A buyers guide to electronic keyboards, the world's first examination of electronic keyboards as a genre, which went on to spawn a further five separate editions.
From Keyfax the book to KEYFAX NewMedia the company.
Early Adopters
In 1993 the Internet was developing from a cool techie concept into the ruler of all our lives. KEYFAX was quick to embrace e-commerce, downloadable products, and the power of social media before the phrase social media was even coined.
Although KEYFAX was, and remains, an innovative content creator it has also offered its unique blend of musical and technical skills to other companies.
The Yamaha Connection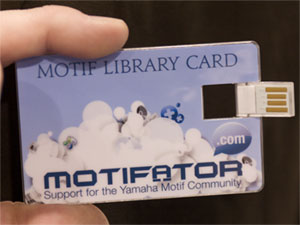 In 2000 Yamaha Corporation of Japan appointed KEYFAX as UI consultants for what would become the Motif. YCJ also licensed Twiddly.Bits (previously referred to as musical 'motifs') for Motif's game-changing arpeggios.
At the time Motif was projected to be a modest-selling 'end-of- genre' keyboard workstation. But that would change almost overnight. Motifator.com, developed by KEYFAX NewMedia as a community support website for the product, took off even before Motif was released, generating interest, then sales, then support, then loyalty to the platform to the point where Motif would eventually become the biggest selling line in electronic keyboard history with over $250m in sales.
KEYFAX soon embarked on a series of instructional videos for Motif, drawing on founder Julian Colbeck's experience in video production that had already been established before KEYFAX was founded.
Over the subsequent 15 years KEYFAX developed Motifator.com into a vibrant on-line community, buying, selling, learning and having fun with this compelling technology.
Customer Management
From 2005-2010 KEYFAX was appointed by Steinberg to manage US software upgrades across its entire product line from Cubase LE to Nuendo. With a dedicated sales team, proactive support website and a custom built automated sales site for customers to see which upgrades they qualified for, KEYFAX turned what had been a source of frustration for customers and company alike into a multi-million dollar a year business
Tenori-on
In 2007 Yamaha Corporation of Japan entrusted KEYFAX with the totality of the US market for its innovative Tenori-on device. This included splashy event launch parties in Brooklyn and San Francisco, a dedicated website, the custom design and manufacture of Tenori-on stands, and exclusive sales territory within the US. Success in the US would eventually draw Canada into the same circle of responsibility.
Audio and Video
During this time KEYFAX built its own recording studio and video production facility at its headquarters in Santa Cruz, CA. In addition to producing multiple video projects for Yamaha, 01x, AW series recorders, MW mixers, DTX drums and every single official Yamaha training video for the Motif series, KEYFAX also created training and promotional videos for leading MI and Pro Audio companies including Euphonix, Universal Audio, CME, Arturia, Casio, PreSonus and many others. KEYFAX also wrote and produced Yamaha Corporation of Japan's best selling Exploring Sound Reinforcement video, which has enjoyed similar success to the company's Sound Reinforcement Handbook. Exploring Sound Reinforcement is an A-Z of live sound, presented in plain English. And also plain French, Italian, Spanish, German and Japanese..
The Alan Parsons Project
Inspired by CEO Julian Colbeck's Getting The Most Out Of Home Recording video series, produced in the 1990s, Julian and long-time friend and colleague Alan Parsons embarked on what would be a three year project creating the award-winning Art & Science Of Sound Recording video series.
Initially released in individually accessible streaming and downloadable video formats in 2010, 'ASSR' would subsequently appear as a 3-language, 10-hour DVD boxed set and an app for education. The ASSR Educational License app not only comprises all of the video material in a single viewer / browser, it ties into the ASSR website for Quizzes on all of the series' 24 video sections.
The Educational License continues to grow and is widely regarded as the world's leading on-line/video syllabus for music production and audio engineering and is used in educational establishments all over the world from Full Sail, SAE, numerous 4-year colleges, junior colleges and even high schools in the US, to a similar range of institutions across Canada, South America, and Europe.
Live Training Sessions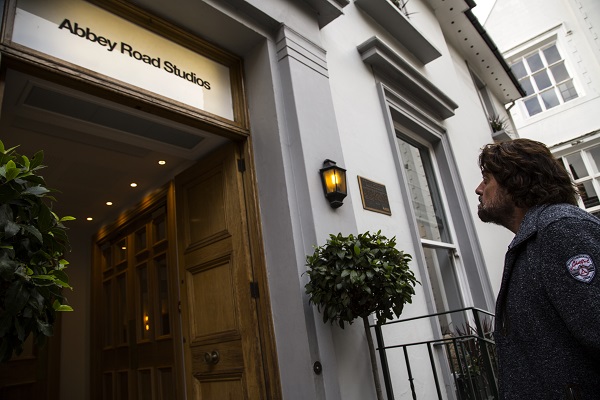 In 2011 KEYFAX and Alan Parsons embarked on a series of live training events for music production in studios and universities around the world.
These events have been held in Argentina, Mexico, Colombia, Canada, UK and all across the United States. The most recent event, comprising open master classes, interactive lectures and a private workshop was held at Abbey Road studios in London in November 2015. Several events are being planned for 2016 / 2017.
KEYFAX Today
Today, the freshly assembled KEYFAX and associates is bringing skills and experience developed over more than twenty years in Music Production and Pro Audio support to a wider network of companies and projects.